Grange Hill (1990-91)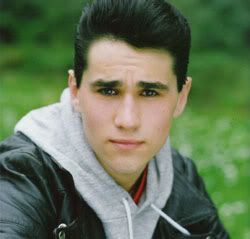 René played promising athlete, Mike Bentley in this school-based soap/drama for teens.
Fairly shy and modest, Mike began to lose his dedication to running after he began to resent his father and his headmaster excessively controlling his life and benefiting from his efforts.
His growing friendship and attraction with fellow student Georgina Hayes didn't help matters, something which his headmaster didn't like at all!
A meeting with sprint star Linford Christie helped him to re-focus his ambitions and he eventually took up the offer of a place at an American sports academy.