The Passion (2008)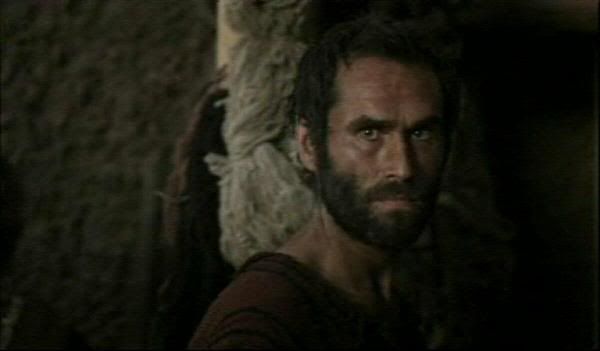 René Zagger appeared in this BBC drama about the last week of Jesus' life on
Mars
Earth. He only had a small role as a bird seller, sent to spy on Jesus.
First heard touting for business,
"Beard, Madam?"
"Bird? Wanna buy a bird?", he can be spotted during the commotion when Jesus chucks a mardy in the temple market.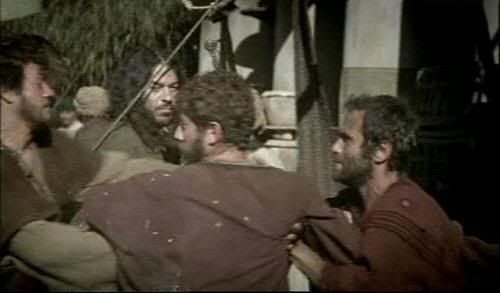 Later, the bird seller follows Jesus and his Disciples and tells the elders that he heard Jesus threaten to "tear their temple down".