Wycliffe - "Four And Twenty Blackbirds" (1995)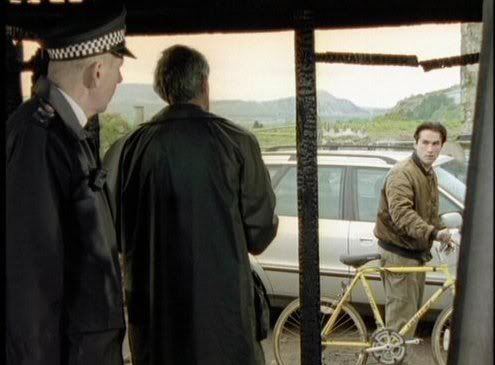 Wycliffe was a series based upon the novels by W.J. Burley revolving around Det. Supt. Wycliffe and the regular bloodbaths and mayhem in deepest Cornwall.
René appeared in this episode as farm hand Rob, whose boss has mysteriously disappeared, leaving behind bloodstains and a dead dog in a burnt-out shed. None too helpful, Rob comes under suspicion, moreso after a case of arson at his other workplace - the local vet.